Name: Duncan Pastoors
University: Portsmouth University
Degree: BA (Hons) English & Creative Writing
Placement: VisitBritain
Job Title: eCommerce & Retail Intern
Duration: August 2014 – August 2015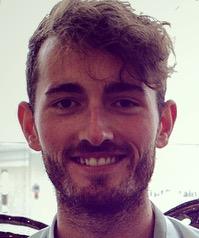 What Duncan achieved throughout his Internship
Duncan became a proper member of the team; they didn't consider him an Intern anymore as during some months he demonstrated to have all capabilities and knowledge to be able to work at the same level of other colleagues. They also called him "the machine" as he was incredibly quick delivering tasks, including using our CMS systems in the most efficient way.
He was also the point of reference for many colleagues and managers and he was asked to do a demonstration on best practice for the use of our new  e-commerce platform to all the Retail team in VisitBritain – he also delivered a couple of presentations to the rest of the team, suggesting new ideas to grow the business which they will take forward.
These were the only the highlights of his performance there, but they really enjoyed working with him.