Name: Lucy Hagyard
University: Northumbria University
Degree: (BSc) International Business Management
Placement: Coppenrath & Wiese
Job Title: Commercial Business Assistant
Duration: August 2013 – August 2014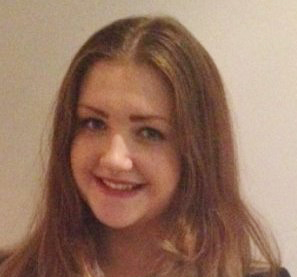 What Lucy achieved throughout her Internship
Lucy settled in fantastically well to the company and demonstrated her professionalism almost immediately through her flexibility and willingness to help.  Their environment is an ever changing one where plans for the day can change in minutes.  Lucy coped brilliantly with this proving she was able to adapt as the role required whilst always being courteous.
Lucy was very much 'thrown in at the deep end' there, having to use her initiative to produce reports and presentations for a hugely differing customer base.
Within weeks Lucy became a valued member of the team and through her efficiency and initiative, proved she was a reliable, hardworking employee.  Lucy was extremely well respected and assumed a very successful role and position within the team.
Lucy  fitted in perfectly within the team, understanding differing roles and positions and where her place was in the team. Through presentation compilation, Lucy learnt more about individual customer requirements and how to 'manage their understanding'!  This is also required internally as Lucy was often working with other account managers.
Lucy was professional throughout all her conduct and had really grown in confidence demonstrated through her ability to interact at all levels.  As a result she regularly represented the company at customer events such as tradeshows, functions and event days and always projected a professional company image.
Lucy should be very proud of how she worked within the team and how she inspired others.  Lucy was more than happy to assume control of a situation when required and delegated roles or requests when needed.
Very well thought of and a positive role model for the team and the environment.  Lucy always planned ahead, following tasks through to the end, involving others as required to achieve the team goal.
Why she was held as the 'best of the best' Intern
Lucy progressed so much, managing all of her direct manager's customer relationships where required.  Louise, Lucy's Manager, commented "Lucy should be very proud that I wasextremely confident of any contact she has had with my, or the company's customers. Lucy really was great within our team, understanding team dynamics and where individual places were within the office working environment.
If Lucy was staying on longer, I would be putting her forward to now present at customer meetings.
Lucy was an extremely valued member of our team and in an ideal world; she wouldn't have another year to complete of university!"