Name: Rebecca Smith
University: Sheffield Hallam University
Degree: (BSc) Human Geography
Placement: National Australia Bank/Yorkshire Bank
Job Title: Insight Analyst
Duration: July 2010 –  August 2011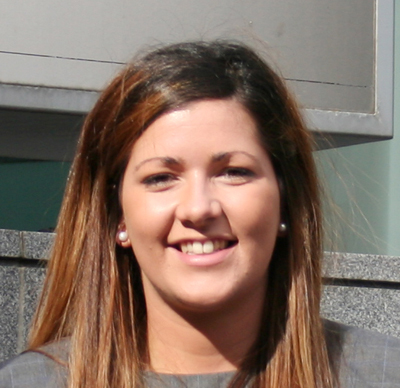 What Rebecca achieved throughout her Internship
It is fair to say that Rebecca quickly formed a niche for herself in the CRM & Insight team. Her first task was to master the SAS analytics software used by the analysts in the team – this should be by no means underestimated as these are programming skills that many have tried and failed to understand. However Bex was quickly up and running and using her new found skill set, she not only began to share the burden of the team's routine reporting, but also to interrogate our customer data and discover some useful insights.
As well as developing analytical talents, Rebecca worked on a diverse set of skills, her project management skills have been used to organise an offsite day for the team at Fountains Abbey and help with the organisation of a 2 day team event. This was not only about logistics management but running some of the sessions. She has taken on customer research duties and also assisted with events for our corporate clients.
Why she was held as the 'best of the best' Intern
Rebecca put 110% into everything. She developed a diverse skill set, a combination of analytical, project management and softer skills and delivered key projects. However it was her approach that really set her apart. She was enthusiastic, willing to learn and take on work. She was a real team player and will go that extra mile, working outside her hours to ensure that her projects was a success, and everything was approached with a smile. Nothing seemed to daunt her, she was first to put her hand up to any challenge and eager to soak up new experiences.
Steven Glass, Head of Marketing at Yorkshire Bank commented 'Rebecca has made a real difference in her time with us, combining an infectious energy with a desire to learn and contribute to the team.'
She also picked up praise with the clients she worked with:
"Becky's enthusiasm was second to none. Knowing nothing about agriculture or attending a show like this, Becky threw herself into it…. Her personality shone through …..she constantly appears hungry for new knowledge and skills. It was a long couple of days but without Becky would have definitely seemed longer!" Katherine Megson- Events Consultant
After a successful 12 month industrial placement, Rebecca worked for Yorkshire Bank on a part-time basis as she returned to university to complete her studies.
'I was so happy to get offered another job with Yorkshire Bank, it's a great company and the best thing about working for them is the opportunities that they provide employees. Winning the SES Intern of the Year Award was definitely shocking but fantastic' stated Rebecca.
Rebecca's experience demonstrates how both students/graduates and employers can benefit from hiring interns. 'Rebecca is a credit to the internship programme and has definitely left us with the appetite to take on more high calibre students with SES', states Lucy Marshall, Insight & CRM Manager at the bank.