Name: Solmaz Jarchlou
University: UCL
Degree: (MSc) Project & Enterprise Management

Placement: IPC Systems
Job Title: PMO Admin Intern
Duration: August 2012 – August 2013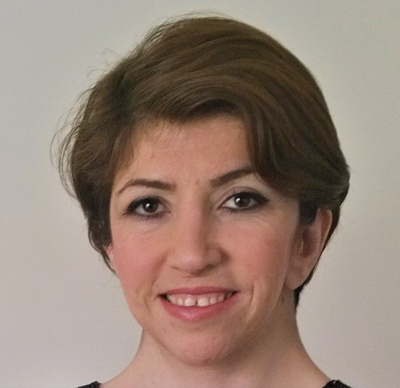 What Solmaz achieved throughout her Internship
Solmaz developed her interpersonal skills and integrated with the IPC Network Services team at all levels including working closely with the SVP of Operations by providing efficient
project portfolio reporting and monthly updates on key strategic initiatives. Below are some of the other work she completed:
* Completing her annual objectives within 6 months
* Full project management responsibilities for IPC Network Infrastructure projects in Poland (successfully completed) and Switzerland (on-going) these projects provide cost saving efficiencies for the organisation and increase resilience for IPC clients.
– Charity work including working at Shelter and helping to organise a quiz to support IPCs nominated charity of the year, The Children's Society.
Why she was held as the 'best of the best' Intern
Solmaz had taken on the kind of responsibility that Linda Pennington-Benton, at IPC, would expect from a fully qualified project manager. The result for IPC and its customers is that Solmaz has successfully project managed major infrastructure projects. Expanding on small scale work and building up to large scale projects in Warsaw, Poland. Solmaz is currently working on projects in Geneva and Zurich, Switzerland.
Customers have benefited from Solmaz's hard work and diligence after she took full responsibility for a large customer migration from a colleague who had left the organisation.
None of this would have been possible if Solmaz had not integrated herself with the IPC Network Service team at all levels. The theory of collaboration may have been learnt as part of her master's degree but this is theory that she has managed to put in to practice at IPC.
Solmaz has proved that she can work with people at every level in the organisation. She also had a letter of praise from the SVP of Global Operations on the quality of her work in establishing and maintaining project portfolio reporting.
As part of her internship Solmaz passed her Prince2 exam with a score of 83%, this is a percentage higher than any other IPC project manager that took the exam in 2013.
Linda first suspected that Solmaz was going to be an 'exceptional intern', when she realised the speed at which she was achieving her objectives. Linda added "Solmaz completed her 12 month objective in 6 months and this provided me with the confidence to give Solmaz responsibility for increasingly complex projects. Solmaz has proved that she is every bit as talented as many project managers that I have worked with. She has worked exceptionally well at IPC and has proved to be hard working, diligent and become a valued member of the team."