Validation Specialist Placement
Job Description
This is an excellent opportunity for a student or recent graduate to join one of the fastest growing companies in the industry and gain invaluable experience of the workplace. Based at our head office in Somerset you will work closely with our Validation Engineer and Quality Assurance team, gaining invaluable knowledge within a cGMP (MHRA) accredited company, based in state of the art, purpose built facilities.
Responsibilities:
* Working as part of the Validation and Quality Assurance team in both the Office and Production facilities.
* Supporting the Validation Engineer with retrospective equipment, facilities and utilities validation activities as required.
* Supporting the execution of the onsite Validation Strategy including ongoing management of the Site Validation Programme.
* Generating and implementing Standard Operating Procedures (SOPs) and Works Instructions (WIs) as required.
* Assisting with management of the onsite Calibration programme, including performing Internal Calibrations when necessary, to ensure equipment is calibrated on time and to an acceptable level.
* To take on additional responsibilities as the placement progresses, as deemed appropriate by the Validation Engineer.
* Participating in Internal and External Audit activities.
Person Requirements
Education/Qualifications:
* The ideal candidate will be studying or recently graduated with a Science or Engineering degree.
Characteristics:
* Excellent attention to detail, and ability to work with a high level of accuracy and precision
* Strong analytical skills and creative approach to problem solving
* IT literate with good level of Microsoft Excel and Word
* Strong communication and interpersonal skills to develop relationships with colleagues throughout all levels of the organisation
* Curiosity in the field of probiotics with the desire to enhance knowledge
* Must be confident in producing a high standard of report writing
Interested in applying?
To apply for this opportunity, please send your CV plus a covering letter to Keelie Chapman, HR Assistant – recruitment@protexin.com
Quick Info
Type: 12 Month Student/Graduate Placement
Salary: £14,235 per annum
Location: Somerset
Start Date: 14th August 2017
Hours: Full time (Mon – Fri)
Closing Date of Applications: 9th April 2017
Company
Protexin is dedicated to producing innovative, research based probiotic products for human and animal health, such as the popular multi-strain probiotic, Bio-Kult. Our belief is that nature is an ideal source of effective healthcare solutions, and that applied research and understanding can harness these solutions to the benefit of both humans and animals. For more information, visit their website: www.protexin.com
Benefits
Probiotics International Ltd (Protexin) is a multi-award winning Company and our employees are key to our success, as without them we couldn't do anything. Our team is growing strong with over 130 hardworking and dedicated employees, it's vital that we care for the wellbeing and career development of all employees and as such provide a broad range of benefits including 28 days holiday plus bank holidays, pension, healthcare, cycle to work scheme, and a huge host of other benefits that offer all employees a variety of different choices. Our long service awards demonstrate the commitment of employees, with a number of awards given out yearly for 10 and 15 year employment milestones. Our people make Probiotics International Ltd (Protexin) the success it is today and in the future.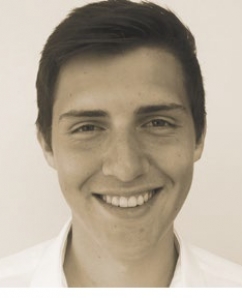 Name: John Farley
University and Degree: Plymouth University, studying Mechanical Engineering
Role at Protexin: Validation Specialist Student Placement
What attracted you to a placement at Protexin? I was attracted to a placement at Protexin because it is multi award winning company that is growing fast. I was also attracted to this placement because they manufacture their products in the on-site production facility, which means that I can see first-hand how the products are manufactured and packaged.
What's your Protexin highlight? Getting my first piece of work signed off and approved was very rewarding, and really felt like I was contributing to the company.
How has your time at Protexin enhanced your studies/career? It has greatly improved my communication and time management from having to communicate with a range of colleagues and learning to handle multiple pieces of work at the same time.
In three words, sum up your time at Protexin? Challenging, enjoyable and interesting